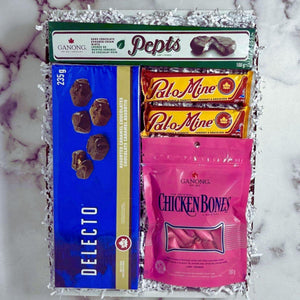 Introducing our "Ganong Fafourite Gift Box," a charming collection of traditional favourites that will transport you back to simpler times. This beautifully curated gift box is the perfect way to show your appreciation and spread some joy to your loved ones.

What's Inside:

Delecto Caramels
Chicken Bones Original 180g
Pal-O-Mine Bars
Pepts

Each item is carefully selected and crafted for quality and taste, ensuring a memorable gifting experience.