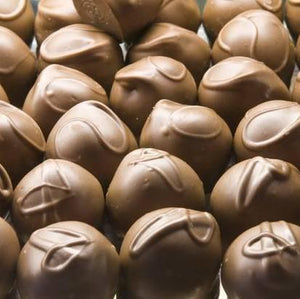 Choose from a selection of our artisan crafted truffles, each selection comes in a 1/2 lb box. 

If you would like a variety of flavours please select 'custom box' and leave us a note, in the note box and we will accomodate. Please note there is a surcharge for customization. 

Ganong has been helping Canadians celebrate their sweetest moments since 1873. For many years in our history all our Chocolates would have been hand crafted, by hundreds of Chocolatiers. We now have two Hand Dippers on staff, their production room can be viewed from the Chocolate Museum and their products exclusive to the Ganong Chocolatier.